The "Up-Island Cheer" holiday hike for the ACC-VI mid-island folk was intended to be a counter-point to the Salubrious Solstice Steppers down south. It was a great success. We met at Englishman River Falls PP and went for a wee hike up through Hammerfest where we encountered a bit of snow, a mountain biker and some puddles. We didn't specifically celebrate the solstice but we're glad the days are getting longer.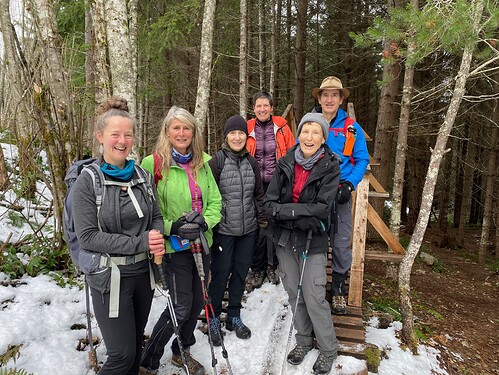 From left to right: Janelle, Christine, Judy, Carol, Barb and Ian.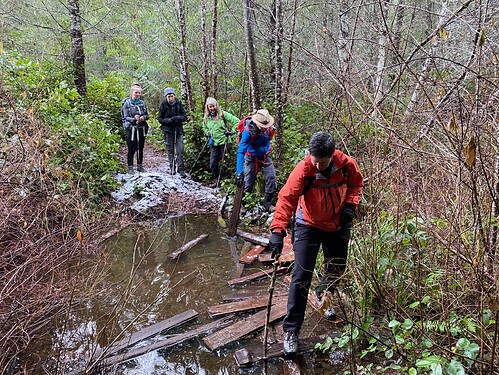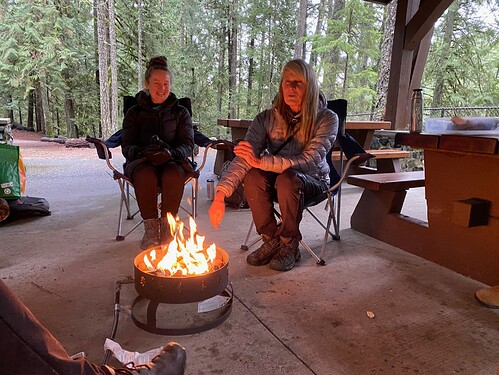 We were seven in total. The furthest traveller was
@Christine
Fordham from Black Creek. The nearest traveller was
@Carol_D
, who only had to come from Errington but managed to be late, just the same. Heroically, she caught up to the group via texts, personal knowledge of the trail system and tremendous personal fitness.
After our hike,
@liliumsea
Janelle Curtis setup her borrowed propane "fire" and we shared (a great deal of) Christmas baking and great stories of adventures past.
Thank you to all who showed up and made our day special. Have a merry Christmas and a wonderful new year filled with backcountry adventures, summits and spectacular weather.