Tod Inlet Trailrider Hike at SṈIDȻEȽ (AKA Tod Inlet, Gowlland-Tod Provincial Park an important place to the W̱SÁNEĆ peoples. SṈIDȻEȽ means "Place of the Blue Grouse")
It was great to get back out on the trails with not only one but two trailriders!
Nestled between Tod Inlet and Butchart Gardens in Gowlland-Tod Provincial Park the trail was a first for the trailrider and relatively easy which was perfect after a long pandemic hiatus.
Following Tod Creek down to the inlet there are many remains of former cement plant buildings that used to service the quarry that is now Butchart Gardens and other reminders of the land's previous industrial uses, including an impressive smoke stack rising from the forest. There was also evidence of the active reclamation work underway by the local first nation and BC Parks.
We lingered to gaze across the water and enjoyed the smattering of fall colours and luscious moss-covered cedars and maples and the social comradery which always what makes every trailrider trip so special.
Upcoming trip on Sunday November 14th: Trailrider hike: Tod Inlet
Skills required: Sense of humour, no experience necessary.
Contact: Caroline Tansley raincoastgirl@gmail.com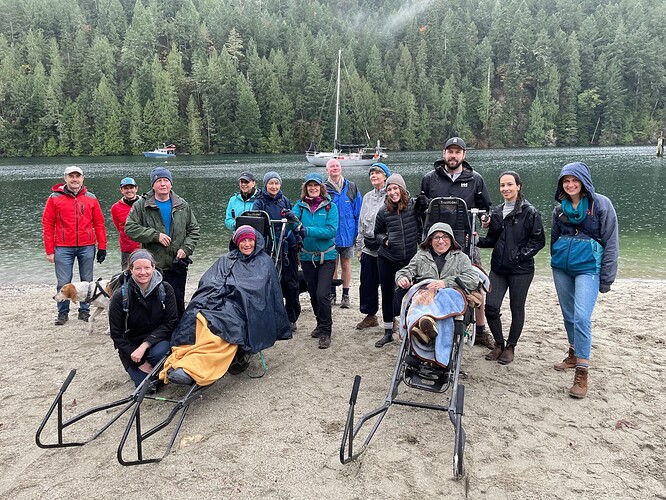 Back row: John, Jasper, Gerry, Madeleine, Penny, Catrin, Andrew, Harriet, Amie, Darcy, Anahira, Kirsty
(Not shown: Colleen, Peter)
Front Row: Caroline, Pippa, Fay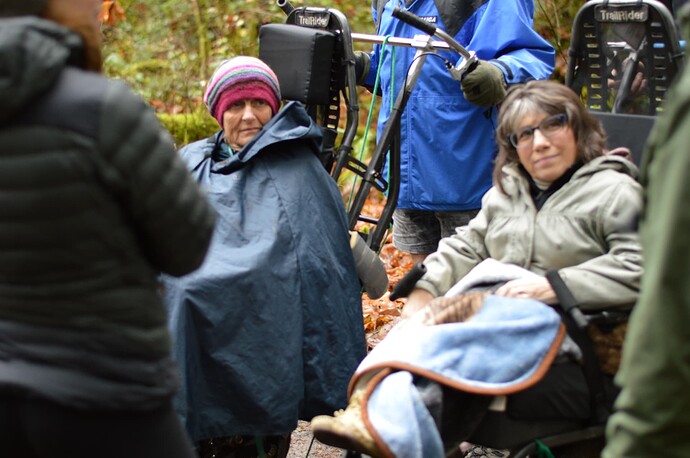 Pippa, Fay