Originally published at: https://accvi.ca/events/online-presentation-john-baldwin/

We have been invited by ACC-Vancouver to join them for a special evening with a presentation by John Baldwin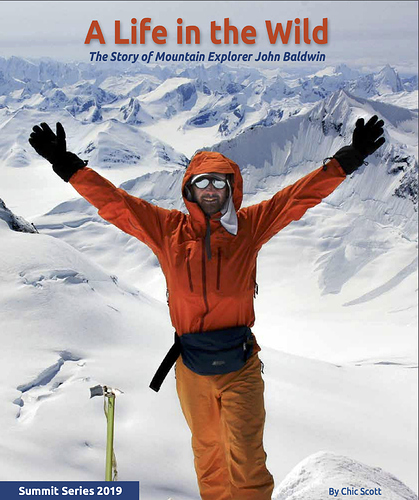 John Baldwin is a legendary West Coast mountaineer, honoured by the ACC in October 2019 as the Patron for the Guides Ball in Banff. Chic Scott: "Known affectionately to his friends as the King of the Coast Range, John Baldwin has spent his life in a quest to experience the west coast wilderness. Since his teenage years he has explored the rugged Coast Mountain Range, climbing 700 peaks – many of them first ascents, and making perhaps one hundred multi-week, long-distance forays across the ice fields and along the ridges of what is one of the last true wilderness areas on earth. Shunning the easy path, John has forged his own way through some of the toughest geography on the planet. He is a mountaineer and explorer of the first order.
This is a great opportunity to connect with other west coast ACC sections (Vancouver, Squamish, Whistler) and organizations.
The evening will begin with a brief award social before John's talk. Please email me – chair@accvi.ca – by Sunday 25 October if you wish to join, so I can give numbers to the organizers. I will send the Zoom login on Monday 26th to everyone interested. I hope you will be able to take advantage of this event.