Fall Hike 2020
East Sooke Park.
A2 Easy Hike.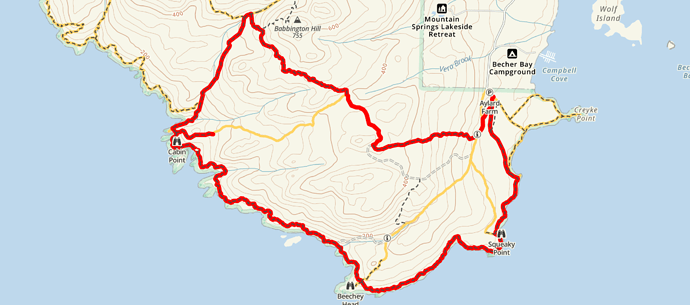 Distance 10k, Elevation gain 160m, Time 4hr + breaks.
The seven hikers met at Aylard Farm on a beautiful Fall day. The group was composed of a new leader, two new members, a guest and two Club members.
After introductions and signing of waivers and health declaration we set of along the Coast Trail, in ideal conditions. Our lunch destination was Cabin Point via Squeaky Point, the Petroglyphs and Beechy Head.
There was lots of interest in mushrooms by several members of group, though none were game to sample the many varieties encountered. Perhaps a foraging event will be organised in the future.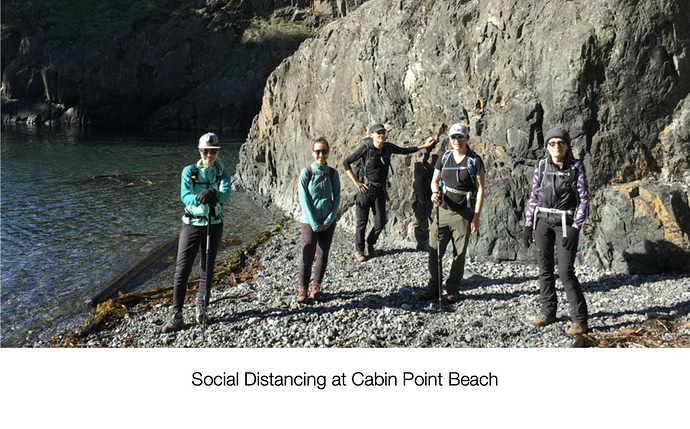 After lunch our path took us inland along the Interior Trail. Whilst the Coast Trail had been quite busy, once we headed inland we encountered few people. It was pleasant to finish on the Interior Trail, where there was room for some socialising. On some maps this part of the trail is shown as an extension of Becher Bay Road.
This loop is always a pleasant hike. It affords some of the best coastal walking in the CRD. The Coastal Trail is well sign-posted and easy to follow, though not maintained beyond Squeaky Point. Whilst the hike is rated as A1-2 there are short steep scrambles where caution is needed. Moderate fitness agility and sturdy footwear is a must. This is not a backcountry hike however injury would necessitate a technical rescue.
We returned safe, made friends, had fun, respected the landscape and achieved our goal.
P Morgan